The market for cannabidiol, or CBD, has rapidly expanded since the 2018 Farm Bill removed hemp from the controlled substance list and allowed for the production and sale of merchandise containing hemp or hemp byproducts. For the past year, many companies have been offering topical CBD cream for sale as well as CBD edibles and products designed to be inhaled. Although the FDA is still working on regulations for making dietary supplements containing CBD available nationwide, you can make your own CBD-infused foods and beverages to add some excitement and relaxation to your Labor Day barbecue.
1. CBD-infused salad dressing
Making your favorite dressing for a side salad to serve to your guests is simple, but you can add a touch of CBD to your dressing by substituting around ¾ to 1 teaspoon of CBD oil for every serving of whatever oil the recipe you are using calls for. For example, if you're making enough dressing for four people, substitute 3 to 4 teaspoons of the oil you're using with CBD oil. This will come together quickly and is easy to whip up if adding CBD to your menu might have been an afterthought.
2. CBD-infused soup topping
If you're making a meal like curried lentil soup, you can infuse any garnishes (like a coconut milk garnish) with a dose of CBD oil to add thickness and body to the topping. This can also be beneficial because mixing CBD oil with fats like the ones in coconut milk can help to increase the CBD's absorption into your lymphatic system. Faster absorption into the lymphatic system can boost the immune function of you and your guests, which is an added bonus!
3. CBD-infused guacamole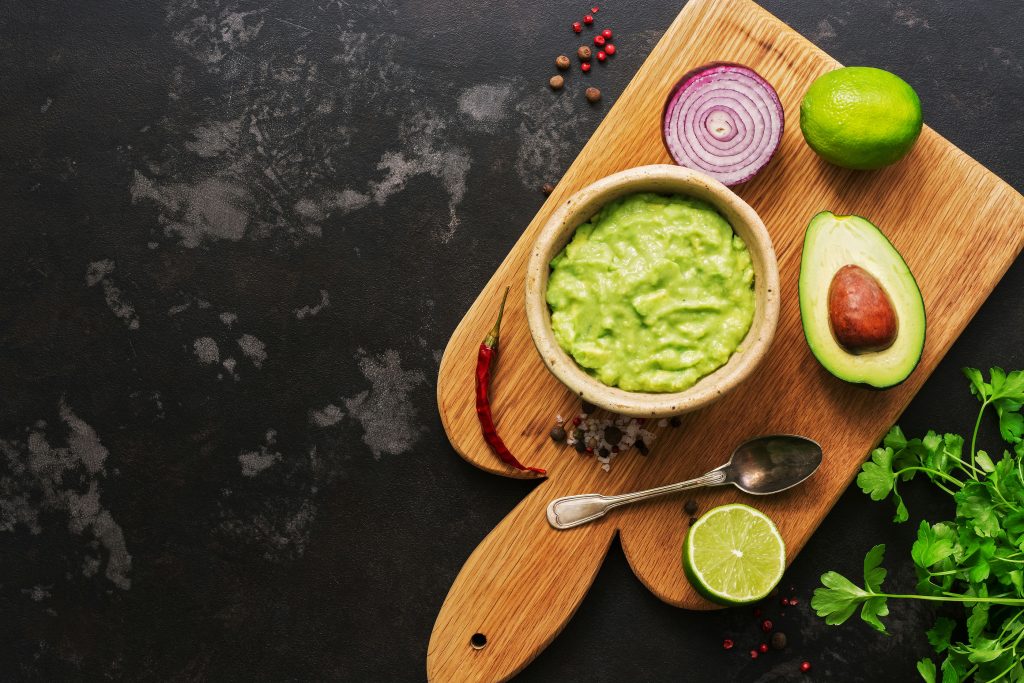 No summer barbecue is complete without an appetizer of chips and guac. Make your favorite guacamole recipe (key ingredients are avocados, lime juice, salt, pepper, garlic, and additional veggies and seasonings of your choice) and add .5ml of your chosen CBD oil to the mixture. Lay some plastic wrap directly on the surface of the bowl of guacamole and let it sit for at least two hours at room temperature before serving it to your guests with some chips and veggies.
4. CBD Pimm's cup
Pimm's is a big batch cocktail originally from the United Kingdom. Serving a pitcher of it before or during your Labor Day celebration will be a refreshing treat for your guests. This recipe combines Pimm's liqueur with lemon juice, cucumber, simple syrup, and ginger beer (cannabis leaves are optional) as well as 15 mg of CBD tincture. Muddle the cucumber, the simple syrup, and the cannabis leaves in a cocktail shaker, then add the liqueur and lemon juice. After straining and pouring the mixture into glasses or a pitcher, top with ginger beer and serve to your awaiting guests.
5. CBD Mint Julep
The vegetal notes heighten this classic drink the CBD can provide in addition to the herbal nature of the mint. Muddle your mint leaves and simple syrup in a chilled julep or rocks glass, then add your bourbon and 15 mg of CBD tincture. Stir it together, top with more ice, then present your classy and relaxing drink to your friends.
Final thoughts
Definitely make sure all your guests are okay with CBD infusions in your food when planning a dinner party like this. Setting out food labels in front of the dishes or cocktails that contain CBD (and potentially the concentration of CBD in each serving) can be a helpful marker to let people have some more control about how much CBD they will be consuming when eating or drinking a particular dish or cocktail.
Whether you choose to enhance your gathering with a CBD-infused appetizer, signature cocktail, centerpiece dish, or even a CBD-inspired tasting menu, there are plenty of ways to make sure this compound's therapeutic benefits shine through in your cooking.